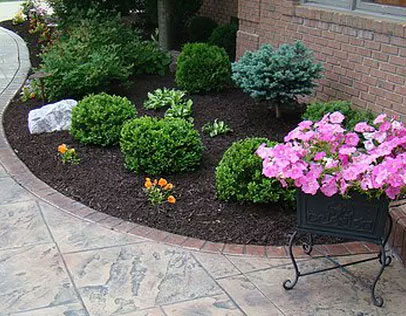 Visit with one of our knowledgeable technicians and you will quickly realize why we are one of Tulsa's leading full-service landscape and Tulsa lawn care  and Owasso lawn care companies.
Redbud's team of skilled and experienced landscapers combine creativity and technical expertise to design and implement stunning landscapes that enhance the aesthetic appeal and value of residential and commercial properties alike. Whether you're looking to create a lush and vibrant garden, install a custom irrigation system, or revamp your outdoor living space with hardscape features like patios and walkways, Redbud Lawn Tulsa Landscaping Service has the knowledge and tools to bring your dream landscape to life.
Let our Tulsa lawn care and landscaping services experts help you today. Call our landscaping company anytime!
Call 918-406-6737 for a Free Estimate today.